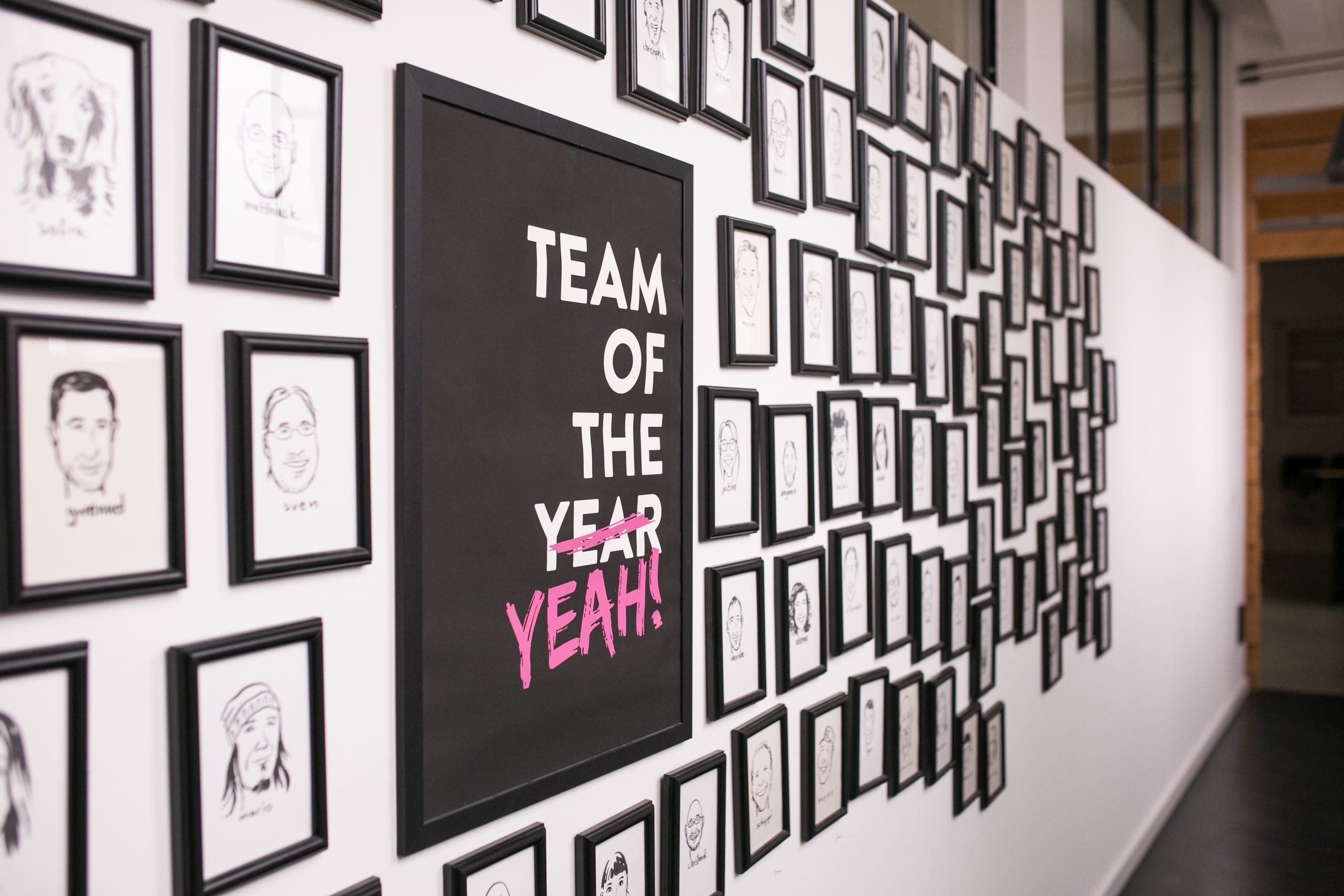 Join the team of the yeah!
At Jimdo, our mission is to help small businesses start, grow, and ultimately thrive online. If you're motivated by our mission and excited to roll up your sleeves and make a difference to small businesses around the world, we would love to work with you.
Our Mission
At Jimdo, our mission is to help small businesses expand their reach and manage their online presence with confidence. We're not just developing software, we're working to give small businesses the best website builder in the world.
Jimdo combines the speed and passion of a start-up with the strength of an established company, and that's reflected in our unique company culture.

We are a driven, enthusiastic, and diverse international team of 220 people that values commitment, openness, and curiosity. We're inspired every day by our customers' drive and entrepreneurial spirit, and this pushes us to set the highest standard for ourselves and our product.
You'll fit to us if
• You always strive to be the "best in class" and want to use your skills to move Jimdo forward.
• You tend to cheer for the little guy, and have a passion for helping small businesses thrive—maybe you're even an entrepreneur yourself!
• You're open to change, new ideas, and taking risks, and you encourage others to take risks too.
• You appreciate honesty and openness, and can give and take feedback with kindness and respect.
• You use data to make decisions and to learn from your experiences.


We'll fit to you if
• You want to work on a sports team that's unified, focused, and driven to achieve our common goals.

• You're looking for a company that values trust and openness, and that empowers you in return.

• You thrive in a positive work atmosphere with friendly people who like to laugh.

• You enjoy being part of a diverse office with colleagues, customers, and canines from different backgrounds and nationalities.

• You love to learn new things—and pass your knowledge onto others.

• You don't just want a job, you want to work towards a larger purpose and help small businesses all around the world.